Americans for Patient Access ("APA") is a nonprofit trade organization made up of industry leaders committed to ensuring immediate access to necessary and quality healthcare for uninsured and under-insured patients who have been injured through no fault of their own, and to aid medical providers in offering their services to as many patients as possible. As an organization, the APA supports innovative medical lien solution programs, that provide uninsured and underinsured patients access to healthcare each year – at no cost to the state.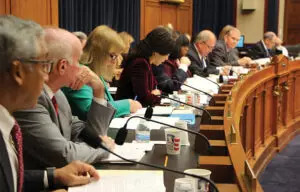 Since its inception in 2018, the APA has focused its resources to defeat legislation designed to eliminate medical funding and limit patient access to care. The 2022 legislative session saw a 343% increase in legislation proposed that would negatively impact personal injury patients' ability to receive quality, timely medical treatment.
Each legislative session, APA members, medical providers and patients are on the front lines meeting with legislators and testifying in committee hearings that if medical lien funding is eliminated, patients would be denied or delayed access to critical medical treatment.  The list of states seeking to eliminate medical lien funding as we know it increases every year, with 2022 the biggest year yet – 22 states – nearly half the country!  Thanks to the support of our members, APA was able to stop or get carve outs for personal injury patients and their medical providers in 12 of those states this year.
Looking forward to the 2023 legislative session, Alabama, California, Connecticut, Florida, Georgia, Kansas, Louisiana, Maryland, Missouri, New Jersey, New York, North Carolina, Rhode Island, and Texas will be critical legislative states for the APA due to expected proposed legislation aimed at eliminating medical care provided on a lien basis.
We need you to help us fight in these states!
Step up. Speak up. Join APA!
Simply click this button to fill out our membership application.
Membership dues for funding organizations are based on the annual dollars deployed for medical funding.  Medical providers' dues are based on the type and size of the practice.  Contact Jill Hancock with any questions.